Lab Staff, Graduate Students, and Associates
Dr. Alan Macy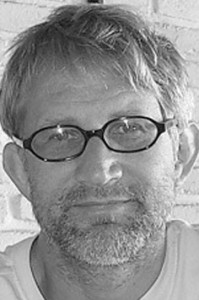 Dr. Alan Macy
Research and Development Director
Past President
Founder BIOPAC Systems, Inc.
Background:
Alan Macy is currently the Research and Development Director, past President and a founder of BIOPAC Systems, Inc. He designs data collection and analysis systems, used by researchers in the life sciences, that help identify meaningful interpretations from the complex data produced by life processes. Trained in both electrical engineering and physiology, he is fluent in the fusion of these two fields, with over 30 years of development experience. His expertise currently orients to psychophysiology, emotional and motivational state measurements, magnetic resonance imaging and augmented/virtual reality implementations. He continues to present in the areas of human-computer interfaces, electrophysiology, and telecommunications. His recent research and artistic focus explores ideas of human nervous system extension and the associated impacts upon our perceptions. As an applied science artist, he specializes in the creation of human-sensitive, interactive sculpture and environments. His work has been featured at the San Francisco Exploratorium and the California Academy of the Sciences.
Dr. Ben Goertzel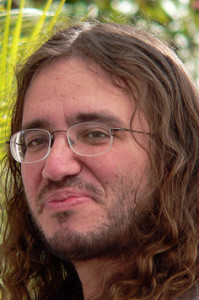 Dr. Ben Goertzel
Chief Scientist of financial prediction firm Aidyia Holdings, Chairman of AI software company Novamente LLC and Biomind LLC
Background:
Ben is an leading thinker and researcher in the field of artificial general intelligence. He is Chief Scientist of financial prediction firm Aidyia Holdings; Chairman of AI software company Novamente LLC and Biomind LLC, which provides advanced AI for bioinformatic data analysis (especially microarray and SNP data); Chairman of the Artificial General Intelligence Society and the OpenCog Foundation; Vice Chairman of futurist nonprofit Humanity+; Scientific Advisor of biopharma firm Genescient Corp.; Advisor to the Singularity University; Research Professor in the Fujian Key Lab for Brain-Like Intelligent Systems at Xiamen University, China; general Chair of the Artificial General Intelligence conference series; and an advisor to the Machine Intelligence Research Institute (formerly the Singularity Institute) where he was formerly Director of Research.
He left high school after the tenth grade to attend Bard College at Simon's Rock, where he graduated with a bachelor's degree in Quantitative Studies. Ben went on to obtain a Ph.D. in mathematics from Temple University in 1989. Before entering the software industry, he served as faculty in several departments of mathematics, computer science and cognitive science, including: the University of Nevada, City University of New York, the University of Waikato, and the University of Western Australia.
Ben's research work encompasses artificial general intelligence, natural language processing, cognitive science, data mining, machine learning, computational finance, bioinformatics, virtual worlds and gaming, and other areas. He has published a dozen scientific books, 100+ technical papers, and numerous public articles. His work has been widely featured in the media, ncluding the popular documentaries 'Singularity or Bust' (2014) and 'The Singularity' (2012).
Dr. Deborah Rozman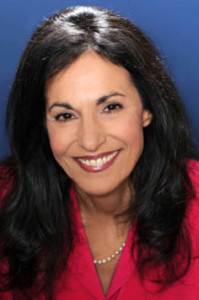 Dr. Deborah Rozman
President and CEO of HeartMath® Inc.
Background:
Deborah Rozman is President and CEO of HeartMath® Inc. located in Boulder Creek, California. HeartMath provides scientifically validated and market validated tools and technologies that enable people to achieve emotional self-regulation to dramatically reduce stress levels, increase resilience and achieve sustainable behavior change. HeartMath's award winning emWave® and Inner BalanceTM technologies monitor and provide real time feedback and training to improve the user's heart rhythm (HRV) coherence baseline, an important indicator of overall stress and resilience. HeartMath also offers certification training programs for health professionals and coaches (www.heartmath.com). Dr. Rozman has been a psychologist in research and practice, entrepreneur and business executive for over 30 years, and is the author or co-author of eight books. She was founding executive director of the Institute of HeartMath, and now serves on the Institute's Scientific Advisory Board and Global Coherence Initiative Steering Committee. She is co-author with HeartMath founder, Doc Childre, of the Transforming series of books (New Harbinger Publications): Transforming Anger, Transforming Stress, Transforming Anxiety and Transforming Depression. She is a key spokesperson on the role of the heart in stress management, resilience, health and performance.
Dr. Jay Silver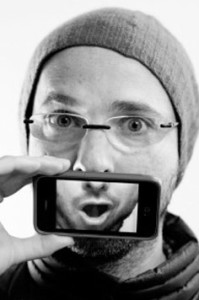 Dr. Jay Silver
Founder/CEO of JoyLabz/Makey
Background:
Jay Silver is the Founder/CEO of JoyLabz/MakeyMakey and was the first ever Maker Research Scientist at Intel. Jay's MIT PhD topic was World as Construction Kit. He made many creative platforms such as Drawdio (Time's Top 15 Toys for Young Geniuses) and MaKey MaKey (Kickstarted for $500,000, Pop Sci Best of ToyFair). Jay has been a speaker at many TED events, exhibited artwork internationally, and been named a top 100 inspirational world changer by DELL. He sits on the board of directors of Maker Ed and One Day on Earth. Jay has taught Yoga for ten years and practiced Reiki since the age of 12. Jay works with teens at Not Back to School Camp, and he is the father of an unschooled 4-year-old named Oak and husband of radical educator and crafter Jodi Silver. Jay has faith that being a romantic is of the utmost importance.
Dr. Mohamad Tarifi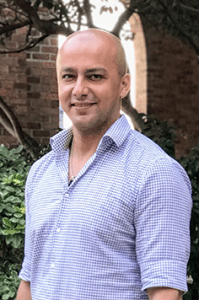 Dr. Mohamad Tarifi
Scientist, Engineer, Entrepreneur
Background:
Jad pioneers new approaches in Artificial Intelligence, inspired by meditation and neuroscience. He is rigorously grounded in mathematical theory and possesses a unique scientific background, having studied and contributed disciplines of computer science, quantum computing, economics, psychology, and mathematics.
For the past five years, Jad has worked at Google Research. Previously, he held engineering roles at many startups and large companies, including YouTube, Amazon, and CapitalOne, designing, prototyping, and launching various products. Known for leading major changes through developing a shared vision, Jad built and managed diverse engineering and product teams, and helped launch or reinvent several companies and new ventures.
As an enabler and community builder, Jad enjoys getting colleagues together and closely mentoring future leaders. He is currently building two independent startups – in stealth mode. We only know that one of them is a game changer in robotics, while the other invests in the future.
Ravi Mantha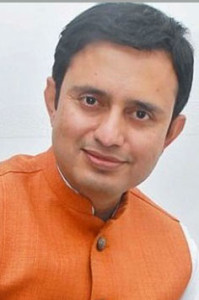 Ravi Mantha
Author, Corporate Board Adviser, Strategy Expert, Impact Investor
Background:
Ravi Mantha is currently an angel investor, adviser to social impact enterprises, and an author. Previosly, Ravi was a portfolio manager in the Institutional Equity Group for Fidelity Investments, the nation's largest mutual fund company. He was a member of a team of four portfolio managers responsible for managing over $17 billion in assets. Prior to Fidelity, Ravi was a partner at Pyrford International Investment Management in London, where he managed an Asia-focused portfolio and served an Investment Strategy Committee. He has also worked at Russell Investment Group in Tacoma and London, researching global equity money managers.
Ravi earned a B.A in liberal arts from the University of Puget Sound in Washington State in 1993. He is a Chartered Financial Analyst (CFA).
Ravi is an active charter member of TiE, the global network of entrepreneurs, is Chairman of the Singapore chapter, and serves on the global board of Trustees of TiE. He is also on the advisory board of the Action for India Forum.
Chuck Storm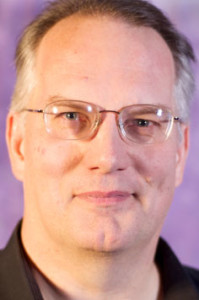 Chuck Storm
Entrepreneur
Background:
Chuck Stormon is a serial entrepreneur (4 startups, 4 exits) currently building his 5th startup, RushTera.com. Chuck is Managing Director of StartFast Venture Accelerator, Managing Partner of Kyros Ventures, an active angel investor, a CEO coach, author of the book *StartFast* and co-author of the book *Self Cure.* With BS and MS degrees in computer engineering, Chuck dropped out of his PhD to start his first company which developed chip technology that is instrumental to the core of the Internet. His fourth and fifth startups also center around re-architecting the internet for higher performance. Chuck's second business was an AI software company that changed the way electric utilities are managed.
Chuck's lifelong interest in AI led him to study the science of consciousness. After his direct experiences with persistent non-symbolic consciousness (PNSC) two decades ago, Chuck explored a number of wisdom traditions in-depth and has developed 1) a self-consistent model of reality wherein consciousness is primary, and 2) practices for maintaining PNSC while operating at a high level in the everyday world. Chuck lives with his wife and cat on a 40-acre "healer's retreat" in Upstate New York.
Lauren Evanow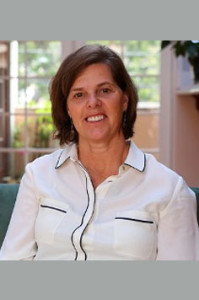 Lauren Evanow
Entrepreneur and Innovator
Background:
Lauren's professional career has been as a successful entrepreneur and innovator. She has founded or co-founded several successful companies, ranging from manufacturing to retail. These were in the area of medicine, land development and environmental industries.
Her interests lie in creating new technologies and systems in the area of personal transformation and growth ,while her passion is to bring like minded people together in a collaborative manner to accomplish such initiatives.
Currently she acts as a strategic business advisor to several companies in the health care industry as well as is the founding strategist for several non-profit organizations.
Tim Chang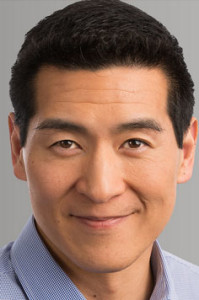 Tim Chang
Managing Director at Mayfield Fund
Background:
Tim Chang is a proven venture investor and experienced global executive, known for his thought leadership in Gamification, Quantified Self, and Behavioral/Social Science-led Design. He has been named to the Forbes Midas List of Top 100 Tech Investors, as one of CNET's 12 Most Influential Tech Investors and as a Power Player West, Digital Media and Mobile Power Player by Always On. Tim invests in consumer mobile, marketplaces, collaborative consumption, community-led commerce, connected hardware, and health 2.0 themes. Tim's investments include Moat, a brand intelligence & analytics SaaS platform, Zirtual, virtual assistant services, Lantern, a personal coaching service for mental health and positive psychology delivered via mobile app, HealthTap, a virtual doctor-patient consultations via mobile app, FitMob (acquired by Classpass), a mobile service marketplace for offline fitness activities, Massdrop, the leading community and marketplace for enthusiast-led commerce, and 3D Robotics, the world's leading open-source autonomous drone company.
Tim's prior investments include Lumosity (global leader in brain wellness games), PCH International (turnkey China virtual supply-chain services), and Badgeville (gamification as a SaaS platform). Some of Tim's notable investments in the U.S. include Basis, a wrist-based personal health tracking device (which he co-founded and helped sell to Intel for $130M in 2014), early leaders in mobile and social gaming ngmoco (acquired by DeNA) and Playdom (acquired by Disney), as well as Iridigm Display Corporation (acquired by Qualcomm). Prior to joining Mayfield Fund, Tim spent five years as a Partner at Norwest Venture Partners, where he led the mobile, gaming and digital media sectors and established their investment practice in China and Asia Pacific. Prior to Norwest, Tim worked for Gabriel Venture Partners where he built their wireless and Asia Pacific practice.
Tim's operational experience includes working in Japan as a Product Manager for Gateway Inc., where he launched and held P&L responsibility for enterprise products, and also as a trilingual Engineer for General Motors, where he led project teams in China, Korea, and Japan.
Tim currently serves on the corporate advisory boards of the Verizon 4G Venture Forum, Sprint Venture Advisory Board, Gamestop Corporation, and Yoshimoto Kogyo. Tim is also an advisor to Stanford's Center for Advanced Studies in Behavioral Design (CASBS), and regularly lectures on Gamification, Behavioral Design and Network Effects at Stanford Graduate School of Business.
Tim holds a Master of Business Administration from the Stanford Graduate School of Business, where he was an Arjay Miller Scholar, and Master and Bachelor of Science degrees in Electrical Engineering from the University of Michigan.
Tim is also an accomplished musician, and performs frequently with Punjabi hip-hop/funk outfit BlackMahal, tech exec band Coverflow, and live-EDM act Rainbow Party.
Nora Levinson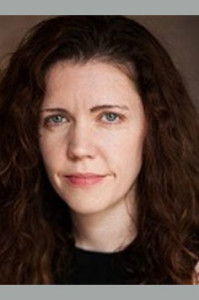 Nora Levinson
President & CEO at Caeden, Inc.
Background:
Nora Levinson is the co-founder and COO of ADOPTED, a brand of personal accessories. She is an expert in helping designers execute on their product vision with innovative engineering and manufacturing solutions.
Nora graduated from Stanford University with a B.S. in Product Design and an M.S. in Mechanical Engineering. She managed product development at Incase Designs, launched the Jambox and UP at Jawbone, brought mobile accessories to market for Skullcandy, and was Director of Product Marketing for personal audio at Harman.
After 3+ years in China, Nora has relocated to New York to set up ADOPTED's headquarters in Soho.
Dr. Aaron VanDevender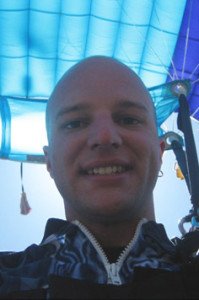 Dr. Aaron VanDevender
Chief Scientist at Founders
Fund (Facebook, SpaceX, etc.)
Background:
Aaron is the Chief Scientist at Founders Fund (Facebook, SpaceX, etc.). He monitors the scientific impact of the portfolio, works with portfolio companies, assesses new technologies, and conducts his own research. Prior to Founders Fund, Aaron was CTO of enterprise war games firm The Prosperity Institute. His broad scientific interests encompass energy, biotech, nanotech, and computing.
Aaron has designed single-photon and single-atom quantum computers in academia and government (NIST), advanced the quantum-mechanical theory for microscopic black holes, patented the fastest transparent optical switch, and is a co-inventor of yoctotechnology (named after the smallest unit prefix on the SI scale). He then developed next-generation DNA sequencing technology at Halcyon Molecular. Aaron received a SB from MIT and a PhD in physics from the University of Illinois at Urbana-Champaign. In addition to entrepreneurial science, Aaron is a professional skydiver.
Douglas Glen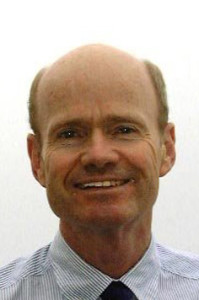 Douglas Glen
Chairman of Playto Holdings
Chairman of Aidyia Limited and Arkologic Limited
Director at Intuitive Automata
Background:
Doug is an investor and technology, media and entertainment executive with 35 years of experience in growing businesses from startup through revenues of $100+ million. He is currently Chairman of Playto Holdings, a developer and marketer of neurofeedback games that provide therapy for learning disorders, sleep impairment, and other common afflictions. He is also chairman of Aidyia Limited and Arkologic Limited; and a director at Intuitive Automata.
Doug is the former CEO of Lion Digital Pictures and Imagi Studios (Astro Boy, Teenage Mutant Ninja Turtles), a director at Harmonix (Guitar Hero and Rock Band, acquired by Viacom in 2006), general manager of LucasArts Entertainment, group vice president of Sega of America, and chief strategy officer of Mattel Toys. Doug has served on many private and public boards, and is a graduate of MIT
Jay Gunkelman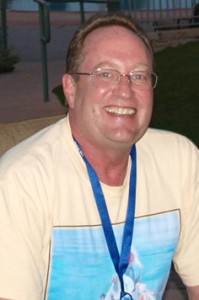 Jay Gunkelman
Chief Science Officer for
Brain Science International
Background:
Jay is an owner and the Chief Science Officer for Brain Science International. In his 43 years in the field, he has been involved in projects focused on coma recovery, consciousness modeling, addiction, neurofeedback, neuromodulation, EEG endophenotypes, medication prediction, meditation and even a demonstration of the mechanism for a distant healing 'connection'. By the 1990s Jay had read well over 500,000 EEG recordings, having studied with many of the EEG field's founders, including Fred and Erna Gibbs (discovered epilepsy could be seen in the EEG), John Hughes (epileptologist/electroencephalographer), Charlie Yeager (started EEG for the Mayo Clinic and Langley Porter)and Harley Schear (telemedicine and EEG). Jay's depth of knowledge in EEG makes his consultation on the processing of the EEG's complex signal a valuable resource. Jay has expertise in artifacting the EEG that is difficult to match, having written the book in this area.
Jenova Chen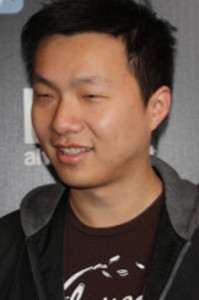 Jenova Chen
President & Creative Director at thatgamecompany
Background:
Jenova co-founded thatgamecompany in 2006 and acts as creative director. Born and raised in Shanghai, Jenova earned a bachelor's degree in computer science and a minor in digital art and design. He then moved to Los Angeles, where he got a master's degree from the University of Southern California's Interactive Media Division. While there Jenova was involved in the creation of Cloud and Flow, and met fellow student and later business partner Kellee Santiago.
Jenova loves video games and is frustrated to see video games losing their appeal as he and his friends age. While studying in film school about the history of media, Jenova realized that to mature a medium, a wide range of content is required to satisfy audience's various emotional needs. Jenova wants to be part of a movement to expand the range of emotions video games can communicate, and help turn video games into an expressive medium that can be enjoyed by everyone.
Due to the work he and his co-workers produced and the active academic participation in the past six years, Jenova was honored as one of the World's Top Innovators by MIT's Technology Review and 10 Innovators to Watch by Variety in 2008. In 2010, he was selected asTop 50 Game Developer by Game Developer Magazine and Most Creative Entrepreneurs in Business by Fast Company Magazine.
Charlie Hartwell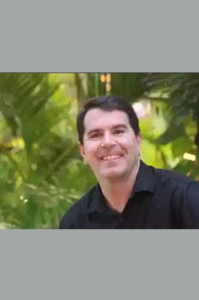 Charlie Hartwell
Operating Partner, Bridge Builders
Background:
Charlie is the Operating Partner for the Bridge Builders Collaborative, a group of investors committed to investing in companies in the mind-training space. Passionate about innovation, change, authentic leadership, and transformation, Charlie has worked in leadership positions in 14 industries. A Harvard Business School graduate, Charlie's career has included Wall Street, corporate marketing stints at HJ Heinz and Pillsbury, start-ups, turnarounds, small business, and non-profits – in leadership roles such as President, Chairman, board member, founder, consultant, coach, and trustee. Along with his wife, he's co-founded the ShiftIt Institute, with a mission to help raise collective consciousness.
Mikey Siegel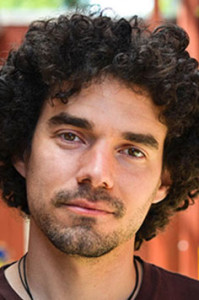 Mikey Siegel
Founder, Consciousness Hacking Founder, BioFluent Technologies
Background:
Mikey is a pioneer in the transformative technology space. His current interests center around technology and consciousness, including tools that facilitate people's path toward the experience of transcendence. He studied Computer Engineering UC Santa Cruz, where worked on a number of projects, including a biologger which would attach to a marine mammal (designed for Elephant Seals) and monitor its behavior and surrounds. He also worked on path planning algorithms for multi-vehicle swarms which opened the door for an internship and later a longer term position at the NASA Ames Research Center in Moffett Field, CA in the Intelligent Robotics Group. While at NASA Ames Mikey developed an executive control system for a mars rover simulator, voice control for an HRI system, a path planning system for multiple vehicles moving in a shared space in realtime, and even worked on the Gigapan which is now a commercial product.
At the MIT Media Lab his work included performance robots for an opera, novel technology for counting people, random acts of fabrication, and general robot maintenance and repair. His thesis was focused on the ways in which social robots' appearance and behavior can alter their persuasiveness, or ability to change human belief and behavior. He is currently the founder of the transtech company BioFluent, LLC. You can learn more at http://mikeysiegel.com and http://www.biofluent.com
Ivy Ross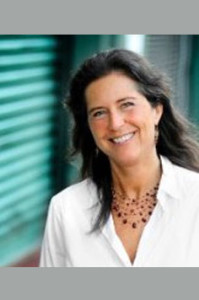 Ivy Ross
VP at Google
Background:
Ivy Ross is currently a VP at Google and the Fearless leader of Glass having joined Google in May 2014 after the launch of the explorer version of GLass. Previously, she held executive positions ranging from head of product design and development to CMO and presidencies with several companies, including Calvin Klein, Swatch, Coach, Mattel, Art.com,Bausch & Lomb and Gap. As an early creator of integrated digital and social media campaigns, Ivy has appeared on NPR's Marketplace and has been quoted in the New York Times and the Wall Street Journal. Early in her career, she had her own company and a retail store in NYC that vogue magazine called " one of the most influential stores of the decade." As an innovative entrepreneur and thinker, Ivy creates unique collaborative environments with her teams. To maximize her collaborators' creative potential, Ivy draws upon her personal studies in a diverse range of fields, including sound vibration, quantum physics, play, psychology and living systems.
One of her most notable innovation methodologies is Project Platypus, which she created while at Mattel and was then adopted by Proctor and Gamble. Ivy has been a contributing author to numerous books, including The Change Champions Field Guide and Best Practices in Leadership Development and Organizational Change. She has also been referenced in Ten Faces of Innovation, Rules of Thumb, and Unstuck among other books.
Ivy was a keynote speaker at the Nokia World Design Conference and Fortune Magazine's Women Conference, and has been cited by Fast Company and Business week as "one of the new faces of Leadership." A renowned artist, Ross' innovative metal work in jewelry is in the permanent collections of 12 international museums, including the Smithsonian in Washington D.C., the Victorian and Albert Museum in London and the Cooper Hewitt Museum in New York City. A winner of the prestigious National Endowment for the Arts grant, Ross has also received the Women in Design Award and Diamond International Award for her creative designs. Ivy's passion is human potential and relationships. She believes in the combination of art and science to make magic happen and bring great ideas and brands to life.
Sterling Cooley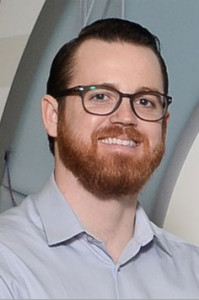 Sterling Cooley
Founder and CEO of Berkeley Ultrasound, Inc.
Background:
Sterling Cooley is the Founder and CEO of Berkeley Ultrasound, Inc. Currently in Shenzhen, China, he and his team are prototyping the next generation of brain stimulation technologies. Utilizing Transcranial Ultrasound, the team hopes to make a clinical medical Ultrasound device to treat clinical depression, and certain types of degenerative brain disease. Sterling meditates 30 minutes every day and prefers a mindful meditation practice.
Tiff Thompson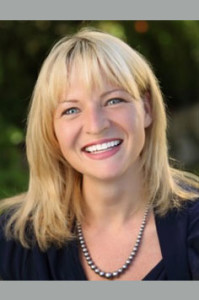 Tiff Thompson
Founder of Gamma Jam Brainworks, Inc.
Background:
Tiff is the founder of Gamma Jam Brainworks, Inc., is a licensed psychotherapist and a practicing neurotherapist and neurofeedback professional. She is Board Certified in Neurofeedback by the
Biofeedback Certification International Alliance and is a Quantitative EEG Diplomate (QEEG-D) from the
QEEG Certification Board (meaning that her processing and interpretations of brain maps is valid and
certified). She is a Registered EEG Technician, a medical credential bestowed by the American Society of
Neurodiagnostic Technicians. She has worked in neurology clinics, as well as clinical settings. She holds
two Masters degrees, one in Depth Counseling Psychology and another in Communication from Pacifica
Graduate Institute and the University of Maryland, respectively. She is a PhD in Psychology candidate
and is currently completing her dissertation on the intersection of Depth Psychology and
electroencephalography (EEG).
Hamet Watt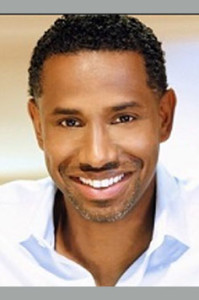 Hamet Watt
Venture Partner at Upfront Ventures
Background:
Hamet Watt is a Venture Partner at Upfront Ventures. He is also co-founder and Chairman of bLife, — a
wellness innovation company, and co-founder and Chairman of MoviePass — a subscription service for
movies in theaters.
Previously, Hamet was an entrepreneur-in-residence at True Ventures, after exiting another company
that he founded called NextMedium, which was acquired by Brand Affinity Technologies. Prior to
founding NextMedium, Hamet advised Nielsen Media Research in the development of the first product
placement measurement service for network and cable television. Hamet was also a General Partner in
the New Africa Opportunity Fund — a $120 million venture capital fund, which was the first US-backed
venture fund investing in post-apartheid South Africa.
A leader in both the Los Angeles and wider entrepreneurial communities, Hamet has received
numerous awards for technology innovation and entrepreneurship — including a "Top 10 Black
Innovators Award" — and was named by Business Insider Magazine one of 2014's "46 Most Important
African-Americans in Technology."
Hamet sits on the board and/or advises several companies and organizations. He has frequently been
noted in the national press for innovation in media and entrepreneurship, and has been featured in
publications such as Entrepreneur, The Wall Street Journal, The Los Angeles Times and Forbes.
Dr. Bruce Damer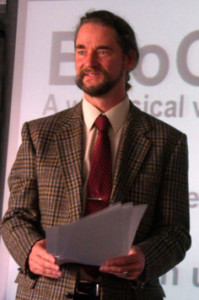 Dr. Bruce Damer
Polymath Scientist
Background:
Dr. Bruce Damer is a polymath scientist, author, technologist and speaker. He has spent the past fifteen years in the NASA and space community designing and simulating innovative space missions including crewed visits to asteroids and recently with a team at the SETI institute he created a design for asteroid retrieval and volatiles capture for sustainable spaceflight. He is active in the science of the origins of life developing a new model for biogenesis situated in inland thermal springs working with Dr. David Deamer at UC Santa Cruz. He is also a historian and collector of computer history with one of the world's largest collections of vintage computer hardware and software in his DigiBarn Computer Museum. In addition, he has developed a large archive in the history of consciousness exploration that began with the 1960s counterculture through the work of Dr. Timothy Leary and others. Dr. Damer's projects and publications can be seen at: http://www.damer.com and his podcast, a blend of science and vision for a hopeful future, is available at: http://www.levityzone.com
Doug Raymond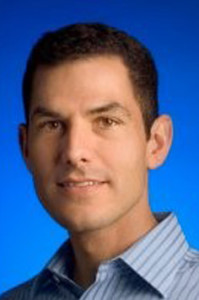 Doug Raymond
Startup Investor, Advisor
Background:
Doug Raymond is a Seattle-based technology executive and investor, currently serving as the leader of the technology platform for Clicks, Amazon's performance advertising division.
Doug is interested in the intersection between data science and social impact.
He previously spent 5 years at Google in a series of product roles focused on creating high-performance advertising, culminating in leading product development for search monetization in Asia. While at Google, he received the Operating Committee award for Impact and Innovation three times and was an inventor on several patents.
As an entrepreneur, Doug founded and was the CEO of Julu Mobile, a mobile advertising technology company based in Shanghai, and was a co-founder and general partner of Cargometrics, a Boston-based investment manager with a global macro and quantitative investment focus.
Jeff Lieberman, MS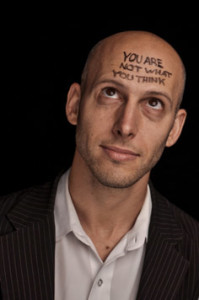 Jeff Lieberman, MS
MIT(Physics, Math, Mech. Eng., Media Arts + Sciences)
Background:
Jeff Lieberman explores the connections between the arts, sciences, education, creativity, and consciousness. He hosted 'Time Warp' on the Discovery Channel, reminding us how little our senses detect and understand about reality. He composes music in the duo Knolls. He shows sculptures internationally, exploring our unseen interconnectedness and interdependence. Having finished four degrees at MIT (Physics, Math, Mech. Eng., Media Arts + Sciences), he is exploring how the evolution of consciousness can cease human suffering.
Linda Stone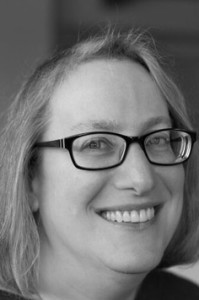 Linda Stone
Visionary Thinker and Thought Leader
Background:
Widely recognized as a visionary thinker and thought leader, Linda Stone is focused on: Trends and their strategic and consumer implications; Innovation; The physiology of our relationship with technology and how our relationship with technology can evolve. Articles on her work have appeared in leading publications such as the New York Times, Newsweek, The Economist, Boston Globe, Harvard Business Review, and hundreds of blogs.
She has spoken at Supernova, DLD, ETech, GEL, the Collaborative Technologies Conference, the Hidden Brain Task Force for the Center for Work-Life Policy, as well as to executives at leading companies such as Price Waterhouse Coopers, Edelman and McDonald's. She was invited by Martin Seligman and Mihaly Csikszentmihalyi to speak to the Medici gathering of positive psychologists, an invitation-only gathering of leaders in this field.
Previously, she spent close to twenty years as an executive in high technology. In 1986, she was persuaded to join Apple Computer to help "change the world." In her 7+ years at Apple, she had the opportunity to do pioneering work in multimedia hardware, software and publishing. She worked for Chairman and CEO John Sculley on special projects. In 1993, Stone joined Microsoft Research under Nathan Myhrvold and Rick Rashid. She co-founded and directed the Virtual Worlds Group/Social Computing Group, researching online social life and virtual communities. During this time, she also taught as adjunct faculty in NYU's prestigious Interactive Telecommunications Program. In 2000, CEO Steve Ballmer tapped her to take on a VP role, reporting to him, to help improve industry relationships and contribute to a constructive evolution of the corporate culture. She retired from Microsoft in 2002.
Over the years, Linda has been recognized by Upside Magazine as one of the Upside 100 Leaders of the Digital Revolution, by I.D. Magazine as one of the I.D. 40, and she was featured in John Brockman's book, THE DIGERATI, which described her as a visionary both within Microsoft and to the industry at large.
She has severed on a large number of advisory boards, which currently include: Chill.com, Semi-Linear, Vital Connect, Leviathan Security, Flipsicle, and many others. She served a six year term on the National Board of the World Wildlife Fund and is currently on the WWF National Council. She has been an advisor for the Pew Internet and American Life Project, is on the MIT Media Lab Advisory Board, and part of the TED BrainTrust. In 2002 she was recognized as Outstanding Regional Volunteer of the Year by F.I.R.S.T., Dean Kamen's non-profit dedicated to inspiring young people in science and technology.
Tracy Rosenthal-Newsom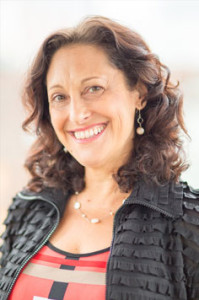 Tracy Rosenthal-Newsom
Senior Product Executive and Innovator
Background:
Tracy is an award-winning product development executive, experience designer and innovator, with over 20 years experience developing digital products and experiences that inspire transformative change.
Most recently, she was the Chief Product Officer at Interaxon, the makers of Muse, the brain-sensing headband, and the Smith Lowdown Focus smart glasses mpowered by Muse. At Interaxon, she transformed the Muse Meditation app, which measures your brain activity while you meditate, from an MVP into an authentic UX experience for consumers, professionals and the business community.
Prior to entering the brain health field, Tracy's video game career hit its height at Harmonix. She transformed people's relationships with music and with each other through the creation of genre-defining game franchises: ROCK BAND, DANCE CENTRAL and GUITAR HERO. Over 14 years, from producer to General Manager, she built a 20-person startup into a 300+-employee AAA juggernaut, co-creating a work environment that fostered innovation, excellence and respect while redefining the party game genre and bringing joy to living rooms around the world.
Tracy's passion for making a positive impact on people's lives has lead her back to the Bay area, where currently she is an executive product advisor to multiple companies in the digital health and wellness fields. Tracy's mission is to create engaging products that enhance joy and wellbeing, as well as bring healing to those who are suffering, by focusing on the human factors of experience design while leveraging today's emerging technologies.
Renee Blodgett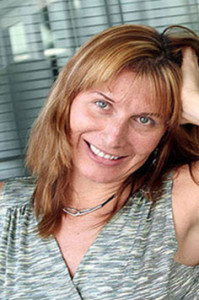 Renee Blodgett
CEO & Founder Magic Sauce Media
Background:
Renee has been providing full service strategic communications, social media and marketing consulting for global companies and executives for over 25 years. By combining her international experience with top-notch relationships and a diverse portfolio in nearly every technology sector, Renee has proven results time and time again. Her global approach comes from living in ten countries and visiting more than 80, giving her a unique understanding of how cultural nuances impact brand and corporate perception. She has launched companies, services and products from around the world, including South Africa, Australia, Holland, Scotland, India, England, Belgium, Germany, Israel, and France.
Her market approach focuses on driving demand and traffic, creating brand awareness and cutting-edge strategies, building and nurturing customer relationships, increasing partnerships and sales and building loyalty. She understands grassroots media, what they look for and how they think.
She ran Blodgett Communications for close to a decade, before launching Magic Sauce Media in 2010. As one of the first marketing and PR bloggers in the industry, she represented and worked with leading blog software developers and RSS tools when they first launched in the nineties. She ranked #12 out of #50 in the Forbes Top Social Media Power Influencer List in 2012 and in 2013, and #6 out of 20 in the Forbes Top Social Media Women Power Influencers. She has been a curator of TEDxBerkeley for four years, an annual TEDx event held at Berkeley's Zellerbach Hall each spring.
Renee's personal blog is Down the Avenue, which combines technology, culture and life's passions under one roof. Her blog is listed on the AdAge Power 100 list which is a ranking of marketing blogs and was voted the top blog in a month long contest by PR Week, up against some of the top blogs and agencies in the world, many of which represent Fortune 500 companies. She also blogs about culture, lifestyle, media, travel and food & wine on the Huffington Post, the BlogHer network and We Blog the World, which she founded in 2008. We Blog the World is an online travel and culture magazine of unique independent voices, all of which share cultural stories, travel events, anecdotes about food & wine, music, society and technology from around the world.
Renee is also the co-founder of Traveling Geeks, whose mission is to collaborate with global technology innovators and influencers in various countries, cross pollinate ideas and mentor organizations and individuals, and then share that knowledge through blogging, video, podcasts, social media tools and meet-ups.
Previously, she headed up worldwide corporate communications for leading speech recognition player Dragon Systems, through to the acquisition to Lernout & Hauspie, now Nuance. Blodgett's agency experience is extensive with posts at Brodeur Worldwide, London-based Saatchi & Saatchi Advertising and Saatchi & Saatchi Direct, Porter Novelli, Cone, and Cudaback Strategic Communications. She has held advisory board positions at b5 Media, a global new media network, Cozmo Media, which taps into community to put video content in front of the right audience, Toktumi, a virtual home office VoIP phone solution, BlogHer, the first conference and group blog dedicated to women bloggers, which now has nearly 20,000 blogs in its global network, Radus, a dynamic media rich social network and content aggregator and PopTech, an innovation conference whose goal is to accelerate the positive impact of world changing people and ideas.
Ramez Naam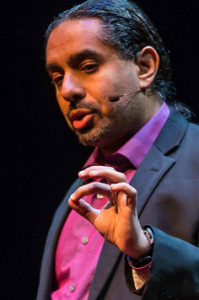 Ramez Naam
Professional technologist and science fiction writer
Background:
Ramez Naam is a computer scientist and award-winning author. He's written five books, including the neuroscience focused sci-fi thriller *Nexus* and the non-fiction *The Infinite Resource: The Power of Ideas on a Finite Planet* , which charts a course to innovate our way past challenges in energy, food, water, and climate. Ramez's novels have won the Prometheus and Endeavour Awards, been listed as an NPR Best Book of the Year , and have been shortlisted for the Arthur C. Clarke award.
Before turning to writing, Ramez spent 13 years at Microsoft, where he played leadership roles on early versions of Outlook, Internet Explorer, and Bing, leading teams working on machine learning, information retrieval, and internet scale systems.
Ramez teaches on innovation, environment, and energy at Singularity University at NASA Ames. His work has appeared in or been quoted in *The New York Times*, *The Wall Street Journal*, *The Economist*, *The Atlantic*, *Slate*, *Business Week*, *Discover*, *Wired*, and *Scientific American*. He's appeared on MSNBC, on Yahoo Finance, and has spoken on energy, climate, and resource issues on four continents, from Istanbul to Shenzhen; from Buenos Aires to Washington DC.
Poonacha-Machaiah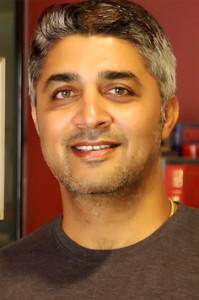 Poonacha-Machaiah
Co-Founder & CEO at Jiyo.com
Background:
Poonacha Machaiah has over 20 years of global experience as a successful serial entrepreneur and business leader in Fortune 100 companies. Poonacha is among the new breed of emerging social entrepreneurs who are using approaches from the commercial world and employing technology to tackle social and environmental problems. Today he is levering his vast global experience and technology domain expertise to bring to communities transformative educational solutions and ubiquitous access to the masses via mobility.
Poonacha has co-founded "Jiyo" a wellbeing platform along with internationally renowned physician and author Deepak Chopra M.D. He is founder the founder and CEO of 'ABOVE – A Bunch of Versatile Entrepreneurs', a company he had founded in 2008. ABOVE is a company that has delivered industry-leading solutions in the Education, Mobility, Media and Entertainment segments. ABOVE has launched one of the pioneering Social TV/collaboration platforms TangoFX and recently launched ABOVE Learning Platform. Poonacha is also the co-founder of the social enterprise 'WeightLess Project', a global movement to address the challenges that plague our communities i.e. lifestyle disorders related to obesity/overweight and hunger/malnutrition. He was instrumental in the founding of India's leading social media startup along with internationally acclaimed film director Shekhar Kapur and Oscar award winning music composer AR Rahman.
During his tenure as CEO, Qyuki was been voted as one of India's coolest startups (Business Today) and also featured in Fortune (India) and Fast Company. Through the majority of his career, he has held senior leadership positions in Global Sales & Business Development with leading MNC's like Sasken, Motorola, Visionael, Iridium, and Dimension Enterprises – a leading Internet Data Center services startup in the Washington DC area, which was then acquired by Nortel Networks in 2000. He is on the advisory board of Chopra Foundation and International mentor at XMedia Lab, an internationally acclaimed digital media think tank. Prior to his return to India in 2007, he has been an active member of the Vienna Volunteer Fire Department and Joy of Sports in the Washington DC area. Poonacha holds an MBA from the College of William and Mary in Virginia and a Bachelor of Science in Computer Science and Engineering from the B.M.S. College of Engineering in Bangalore, India.
Carlos Guerrero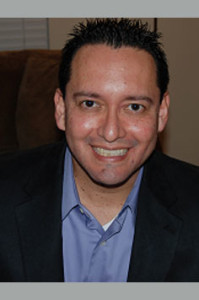 Carlos Guerrero
Production Leader
Background:
Carlos Guerrero is a 17 year game industry veteran. He has worked as a production leader on some of the biggest genre defining games out there. Carlos has always been intrigued with technology and how it can be used to increase human social experiences. Carlos aims to use his vast entertainment experience to push the limits of technology to provide meaningful virtual experiences.