Academic Partners and Advisors
Dr. Stuart R. Hameroff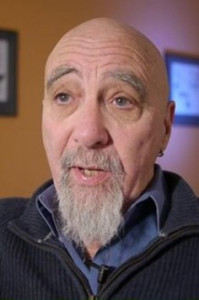 Dr. Stuart R. Hameroff
Professor of Anesthesiology
Emeritus Professor of Anesthesiology and PsychologyS
Associate Director of the Center for Consciousness Studies at the University of Arizona in Tucson,
Arizona
Background:
Stuart is an Emeritus Professor of Anesthesiology and Psychology, and Associate Director of the Center for Consciousness Studies at the University of Arizona in Tucson, Arizona. A full-time clinical anesthesiologist, he also organizes the well-known interdisciplinary conference Toward a Science of Consciousness, and serves on the Editorial Board of the Journal of Consciousness Studies.
In medical school, Stuart became interested in microtubules, protein structures which organize intra-cellular activities. Struck by their lattice structure and seeming intelligence, Stuart and his colleagues later developed a theory of microtubules as information processing devices — as self-organizing molecular computers inside cells, for example supporting consciousness in brain neurons. In 1987 he authored Ultimate Computing: Biomolecular Consciousness and Nanotechnology, which closed with a Singularity-like vision of large microtubule arrays into which human consciousness could be downloaded and preserved.
But while microtubule-level processing immensely increased the brain's potential computational capacity, Stuart came to believe computation per se failed to solve the problem of conscious experience. Having also studied quantum-level mechanisms of anesthesia, he became enamored of quantum approaches to consciousness. In the early 1990s he teamed with Nobel Laurate Sir Roger Penrose to develop the controversial Penrose-Hameroff Orch OR model of consciousness based on quantum computation in microtubules within neurons. More recently, Stuart developed the conscious pilot, a theory supportive of Orch OR involving spatiotemporal envelopes of dendritic synchrony moving through the brain as a conscious agent, a concept similar to certain AI approaches of executive 'bubbles of awareness' moving through computational manifolds.
Most recently, he has become a pioneer and advocate for the use of transcranial ultrasound to alter human cognition. Beginning with a pioneering pilot study on mood, he branched out to highlight the emerging research field at his influential conference. He is involved with driving key academic and commercial exploration of this emerging technology.
In addition to writing Ultimate Computing (Elsevier), Stuart co-edits the Towards a Science of Consciousness book series for MIT Press, and appeared in the surprise hit film What the Bleep!?. He has published 140+ peer reviewed articles. Stuart earned his B.S. in Chemistry at the University of Pittsburgh in 1969, and his M.D. at Hahnemann Medical College in Philadelphia in 1973.
Dr. Shin Lin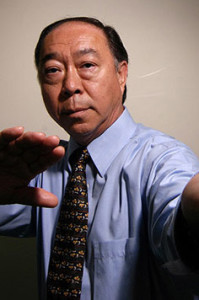 Dr. Shin Lin
Director of the Laboratory for Mind-Body Signaling and Energy Research
Professor, Department of Developmental & Cell Biology
Professor, Department of Biomedical Engineering
University of California, Irvine
Background:
Shin is the Director of the Laboratory for Mind-Body Signaling and Energy Research, and holds full professor appointments in the Department of Developmental & Cell Biology and the Department of Biomedical Engineering at the University of California, Irvine. He is also a faculty member of the Susan Samueli Center for Integrative Medicine, and the Interdepartmental Graduate Program in euroscience. Shin is the former Dean of the School of Biological Sciences and former Associate Vice Chancellor for Biomedical Initiatives at UC, Irvine.
Shin received his B.S. in Chemistry from the University of California, Davis, M.S. in Chemistry from San Diego State University, and Ph.D. in Biological Chemistry from UCLA. After postdoctoral training in the Department of Biochemistry & Biophysics at the University of California, San Francisco, he joined the faculty of the Thomas C. Jenkins Department of Biophysics at Johns Hopkins University in 1974. In 1983, he was appointed Chair of Biophysics, a position he held for over a dozen years. From 1992-1996, he was also the Associate Dean for Research and Graduate Studies of the School of Arts and Sciences, and the Head of the Graduate Board of the University. During his tenure at Johns Hopkins, Shin played an active role in the founding of several University-wide units and programs, including the Krieger Mind/Brain Institute, the Cardiovascular Mechanics Research Center, the Institute for Biophysical Research on Macromolecular Assemblies, and the Intercampus Graduate Program in Molecular Biophysics.
Shin is an internationally known expert on multidisciplinary studies on the regulation of the cellular structure and movement of normal and cancer cells. A specific area of expertise is the determination of the mechanism of action of natural products and cellular factors that affect the structure of cytoskeletal and contractile proteins and their role in cellular movement and signal transduction in muscle and nonmuscle cells.
Shin has published widely in leading international journals (e.g., Science, Nature, Cell, Proceedings of the National Academy of Sciences, USA), as well as more specialized publications in the basic (e.g., Journal of Biological Chemistry, Journal of Cell Biology) and applied biological and biomedical sciences (e.g., Cancer Research, Blood, Journal of Neurochemistry, Infection & Immunity, Journal of Biomedical Material Research). Related to his research in the above areas, he received a Research Career Development Award from the National Institutes of Health and was elected a Fellow of the American Association for the Advancement of Sciences in 1982.
In 2008, he was appointed by the U.S. Secretary of Health and Human Services to a 4-year term on the National Advisory Council for Complementary and Alternative Medicine at the National Institutes of Health. Shin has served on the Cell Biology Public Advisory Panel of the National Institutes of Health (1980-1983), on the editorial board of the Journal of Receptor Research (1980-1984), and as the Biophysics Editor of the McGraw-Hill Encyclopedia of Science and Technology (1992-1997). He was a Founder and Visiting Director of the Cell Biology Laboratory in the Institute of Biomedical Sciences at the Academia Sinica in Taiwan (1988-1990), a guest lecturer at the Institute of Biophysics and the Institute of Cell Biology of the China Academy of Sciences (1982), and President of the Society of Chinese Biophysics in America (1996-1998). Since his return to California in 1997, he has served as a member of the boards of directors of Orange County's Life Science Industry Council, the Orange County Biotechnology Alliance, and Southern California's Chinese American Professional Society.
Shin also has an extensive background and training in the Chinese martial arts and mind-body practices, and in Complementary and Alternative Medicine. Starting as a teenager in Hong Kong, he received advanced training from a dozen international leaders in different styles of Qigong (Wudang, Sum Yee, Pan Gu), Tai Chi (Chen and Yang Styles), and Chinese Martial Arts (e.g., Shaolin, White Crane, Wing Chun, Tai Shing Pek Kwar, Hsing I, Baqua). He has received such titles as a certified graduate of the Luk Chi Fu White Crane Kung Fu Research Institute (Hong Kong), Honorary President of the Tai Shing Pek Kwar Martial Arts Association (Hong Kong), highest degree black belt at the Chinese Martial Arts Training Center (Taipei), and 9th degree gold belt at the Wing Chun Academy of Maryland (Baltimore).
Dr. Nathan Munn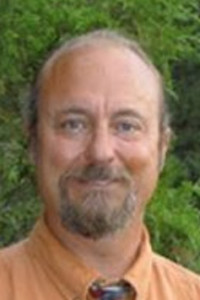 Dr. Nathan Munn
Professor of Psychology and Consciousness Studies,
University of Montana Helena
Background:
Nathan A. Munn, M.D., is a tenured professor of Psychology and Consciousness Studies at Helena College University of Montana. For the past seven years he has taught Introduction to Consciousness Studies, a course he designed and is transferable within the Montana University System. His experience included being the Department Chair for General Education where he presided over the development of several academic programs. He created a degree in Mental Health Direct Care, training students to care for the mentally ill. He has lectured widely on consciousness and neuroscience. Current research interests include recovery from mental illness and suicide prevention from an Existential Neuroscience theory.
Dr. Jess Ghannam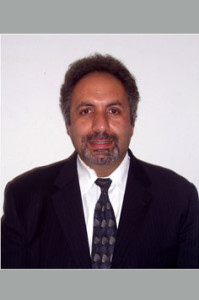 Dr. Jess Ghannam
Clinical Professor of Psychiatry and Global Health Sciences
University of California San Francisco
School of Medicine
Background:
Dr. Jess Ghannam is Clinical Professor of Psychiatry and Global Health Sciences in the School of Medicine at UCSF. His research areas include evaluating the long-term health consequences of war on displaced communities and the psychological and psychiatric effects of armed conflict on children. Dr. Ghannam has developed community health clinics in the Middle East that focus on developing community-based treatment programs for families in crisis.
He is also a consultant with the Center for Constitutional Rights, Reprieve and other international NGO's that work with torture survivors. Locally he works to promote and enhance the health and wellness of refugee, displaced, and immigrant populations from the Middle East,North Africa and South Asia and has established a community-based Mental Health Treatment Programs to support these communities.
Dr. Ghannam specializes in working with chronic illness, including chronic pain and cancer. He also works and does research in the area of Global Health and Post Traumatic Stress Disorder, with a commitment to health justice globally and locally. Dr. Ghannam specializes in treating complex syndromes utilizing a broad spectrum of neuro-therapies, including neuro-feedback, to promote neuro-plasticity and optimal brain functioning. Dr. Ghannam received his PhD and MSc from the University of California at Berkeley and completed his Post-Doctoral Fellowship at Stanford University.
Dr. Peter Fenwick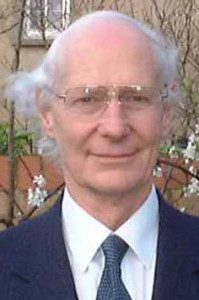 Dr. Peter Fenwick
Senior Lecturer
Institute of Psychiatry, Kings College, London
Visiting professor at Riken Neurosciences Institute in Japan
Background:
Peter has a long and distinguished involvement in the area of neuropsychiatry, near-death studies and sleep disorders. He is a Senior Lecturer at the Institute of Psychiatry, Kings College, London; and a visiting professor at Riken Neurosciences Institute in Japan.
Peter graduated from Trinity College, Cambridge University and subsequently trained in General Medicine, Neurophysiology, and Psychiatry rapidly becoming an authority in the areas of Neuropsychiatry, Epilepsy and Sleep. He became the head of the Neurophysiology, Sleep and Epilepsy Unit at the Institute of Psychiatry & Maudsley Hospital, which he ran for twenty years. He has a longstanding interest in brain function, the relationship of the mind and the brain, and the "problem" of consciousness. He has an extensive research record and has published over 240 papers in medical and scientific journals on brain function and also several books.
Peter Fenwick is considered a world authority in the area of Neuroscience. Peter is a member of The British Society for Clinical Neurophysiology, The EEG Society, The Royal College of Psychiatrists, The Research Panel on Death and Dying (Chairman, 1980), The American Epilepsy Association, The Association of British Clinical Neurophysiologists, The Medical and Scientific Network (Chairman, 1987), The British Neuropsychiatry Association, The European Association for the Study of Dreams (Chairman, 1988), E.C.N.E. Board Representative. The International Society for Neuroimaging in Psychiatry, The British Sleep Society, The Court of Electors, Royal College of Psychiatrists (1991 – 1996) Secretary of States Driver and Vehicle Licensing Agency Alcohol and Psychiatric sub-committees.
Peter lectures widely in England, on the Continent and in the United States on brain disorders, and has made many appearances on radio and television. He has published over 200 articles in scientific journals, and written a series of books with his wife Elizabeth: The Art of Dying (Continuum, 2008), Past Lives: An Investigation into Reincarnation Memories (Berkley, 2001), The Hidden Door: Understanding and Controlling Dreams (Berkley Publishing Group, 1999), The Truth in the Light: An Investigation of Over 300 Near-Death Experiences (Berkley Trade, 1997), and Living with Epilepsy (Bloomsbury, 1996). In addition, he is on or has served on the editorial board of the following journals: Journal of Neurology, Neurosurgery & Psychiatry (JNNP), Brain Topography, Journal of Epilepsy and Behaviour, Psychiatry Research, Neuroimaging, Journal of Consciousness, and Archives of Indian Psychiatry.
Dr. Po-Jang (Brown) Hsieh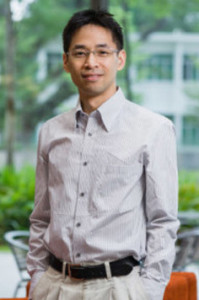 Dr. Po-Jang (Brown) Hsieh
Assistant Professor, Neuroscience and Behavioral Disorders Program at Duke-NUS,
Director of the Brain & Consciousness Lab at Duke-NUS
Background:
Brown is an assistant professor in the Neuroscience and Behavioral Disorders Program at Duke-NUS, and director of their Brain & Consciousness Lab, an interdisciplinary research lab that studies the human neural bases of perception, attention, and consciousness with functional brain imaging (fMRI), neural decoding methods, and psychophysical techniques.
Brown researches how the human brain is able to perceive and experience the world. His areas of research include the 'problem' of consciousness, attention, object/surface perception, and visual form-motion integration. His goal is to keep investigating the cognitive and neural bases of object perception, attention, and visual awareness with whatever techniques are necessary. Brown is a graduate of Dartmouth College, and did his post-doc at MIT under Nancy Kanwisher.
Dr. Paul Mills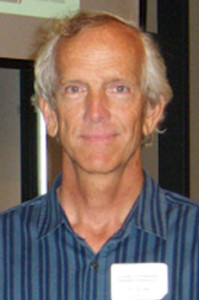 Dr. Paul Mills
Professor, Psychiatry UC San Diego,
Faculty Member, Behavioral Medicine SDSU/UCSD Joint Doctoral Program in Clinical Psychology
Background:
Paul is a professor of psychiatry in the behavioral medicine program at UC San Diego. He is an active faculty member in the Behavioral Medicine track of the SDSU/UCSD Joint Doctoral Program in Clinical Psychology, and the Health Behavior track of the SDSU/UCSD Joint Doctoral Program in Public Health. He is Director of the Clinical Research Biomarker Laboratory at UCSD, Co-Director of the Translational Research Technologies Division at the UCSD Clinical Translational Research Institute, and Director of Collaborative Research Program Development at the UCSD Center of Integrative Medicine.
Paul is a long-standing NIH-supported clinical investigator. He was the director of the UC San Diego General Clinical Research Center Core Laboratories program for 14 years, and has expertise in cardiovascular and sleep physiology, as well as psychoneuroimmune processes in wellness and in disease. His research interests include examining the effects of complementary and alternative medicine treatments for fatigue, pain, physical functioning, and PTSD. He has published more than 300 manuscripts and book chapters on these topics.
Paul is past president of the American Psychosomatic Society, former Associate Editor of the journals Health Psychology, Annals of Behavioral Medicine, and Journal of the Society for Integrative Oncology, and former Guest Editor of the journal Annals of Behavioral Medicine. He is currently on the Editorial Board of the journal Brain, Behavior and Immunity and an Associate Editor for the textbook Behavioral and Social Science in Medicine: Principles and Practice of Biopsychosocial Care (S. Waldstein, Ed.) (Springer).
Dr. Zoran Josipovic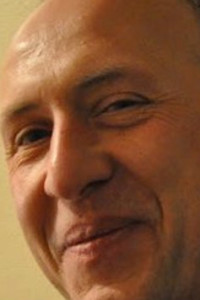 Dr. Zoran Josipovic
Research Scientist, Cognitive Neurophysiology Research Group,
New York University,
Founding Director, Nonduality Institute
Background:
Zoran is a research associate and adjunct assistant professor in the Psychology Department, New York University. His research focuses on the nature of consciousness and its relation to the brain, and on the functioning of anti-correlated networks in the brain. Zoran is a long-term meditation practitioner in the Tibetan, Zen and Advaita Vedanta traditions.
Dr. Vernon Neppe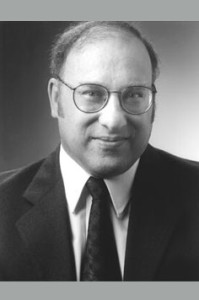 Dr. Vernon Neppe
PhD. FRSSAf, DFAPA, BN&NP, DSPE, Fellow of the Royal Society
Background:
Vernon M . Neppe MD, PhD(Med), FRSSAf, FFPsych(SA), FRCPC, MMed (Psych), DipABPN (Psychiatry; Geriatric Psychiatry; Forensic Psychiatry), DABFM, DABFE, DABPS (Psychopharmacology), FACFE, LMACFE, MB, BCh, DPsM , BA is Director of the Pacific Neuropsychiatric Institute in Seattle, WA, Adjunct Professor of Psychiatry and Human Behavior, St. Louis University School of Medicine, St. Louis, MO and formerly Director, Division of Neuropsychiatry, University of Washington, Seattle, WA. Dr Neppe has contributed internationally in the specialties of Neuropsychiatry and Behavioral Neurology, Psychopharmacology, Forensic Psychiatry, Anomalistic Psychology and Epileptology. He also is an author, professional speaker, playwright and philosopher. His books on brain medications includeCry the Beloved Mind: A Voyage of Hope and Innovative Psychopharmacotherapy as well as The Psychology of Déjà Vu.
His listings include editions of Americas Top Doctors, Whose Who in the World, Best Doctors in America, Two Thousand Notable American Men, Five Thousand Personalities of the World, Five Hundred Leaders of Influence, Great Minds of the 21 st Century and Americas Top Psychiatrists. He was an International Man of the Year, received a Millennium Medal of Honor, and has recently been honored for his scientific contributions by being possibly the first USA based physician to be elected a Fellow of the Royal Society of South Africa. He has written more than two hundred publications, and lectured in a dozen countries on four continents and at about 90% of the medical schools in the USA. He was educated in South Africa where he obtained both his primary Medical and PhD degrees, and at Cornell University.
Dr Vernon Neppe founded the PNI in Seattle, WA in late 1992. Dr Neppe also does extensive forensicconsultations, and records review but does not do criminal medicolegal work.
Dr Neppe's unique, highly acclaimed self-help book on brain medications and social and medical issuesCry the Beloved Mind: A Voyage of Hope is aimed to educate and fascinate. It is written specifically for laypersons, and ranked 5 stars. You may feel you are there, discussing, talking to, and learning from an eminent physician. It teaches about brain medicines, a riveting adventure allowing understanding of depression, psychosis, seizures and brain firing, the way drugs work, and how caffeine, cigarettes and herbs interact. "Witnessing this master clinician at work fuels a realistic optimism about recovery" Michael Norden MD, Author. "Cry the Beloved Mind" makes a wonderful gift for loved ones.
Dr. Sigi Hale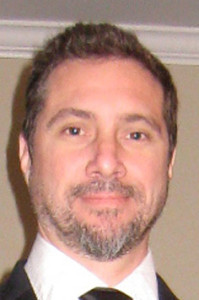 Dr. Sigi Hale
Founding member of UCLA's Mindful Awareness Research Center (MARC)
Assistant Professor, Psychiatry department of UCLA's Semel Institute
Background:
T. Sigi Hale Ph.D. (Neuroscience) is a founding member of UCLA's Mindful Awareness Research Center (MARC) and an assistant professor in the psychiatry department of UCLA's Semel Institute. His interest in both art and science compelled him to explore how the brain transitions between states that are amenable to analytic-procedural versus integrative-creative forms of thought and experience. His work uses multiple methodologies (psychophysics, neurocognitive, EEG, fMRI, and TMS) and highlights the role of brain-state and brain-laterality dynamics in actualizing diverse cognitive abilities, and offers a new framework for understanding dimensionally defined disorders, such as ADHD. Outside of academia Sigi is a musician, martial artist, mindfulness practitioner, father, husband, and ardent supporter of transforming neuroscience knowledge into real-world applications that can help improve the state of humanity.
Dr. Lorraine Justice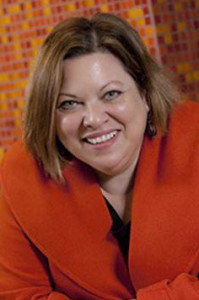 Dr. Lorraine Justice
Dean of the College of Imaging Arts and Sciences at Rochester Institute of Technology
Director of the Institute for East-West Innovation
Background:
Lorraine is the dean of College of Imaging Arts and Sciences at Rochester Institute of Technology, and director of the Institute for East-West Innovation. Previously, she was the Swire Chair and Head of the School of Design at Hong Kong Polytechnic University. Under her leadership, the school emerged as one of the top 30 design schools in the world and one of the top four Asian design programs. Prior to joining Hong Kong Polytechnic, she was Director of the Industrial Design Program in the College of Architecture at the Georgia Institute of Technology (Georgia Tech), and served for several years at Ohio State University as professor of visual communication. A native of Pennsylvania, Justice obtained her BFA from Edinboro University and her master's in design and Ph.D. in communications from Ohio State. She has served in higher education for the past 20 years, in the areas of design research, product design and computer interface design.
Lorraine was awarded a National Endowment for the Arts grant on the integration of technology and design, a SIGGRAPH Educator's Grant, and a team Smithsonian Award in Education for the "Mission to Mars" exhibition developed in cooperation with the National Science Foundation and Apple Computer. She is a Fellow of the Industrial Design Society of America (IDSA) and has consulted with many leading corporations, including: Apple, CompuServe, Chemical Abstracts, CheckFree, Hedworth, Microsoft, NCR, and Lutron.
Lorraine was responsible for co-organizing the First China-USA Industrial Design Conference in Beijing, and the first Doctoral Education in Design Conference in Ohio, both well-attended international events. She also serves on the advisory board of the international design journals, Design Issues, Design Studies and The Design Journal, and is a jurist and reviewer for international conferences. She has twice served on the BusinessWeek/IDSA IDEA jury for best products, and is a past IDSA Design Foundation President. She has been named one of the top 40 influential designers by ID magazine, and is an IDSA Educator Award winner.
Dr. Kathleen Noble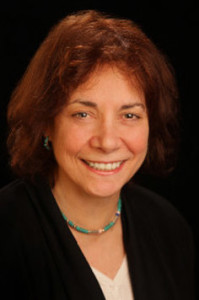 Dr. Kathleen Noble
Professor of Consciousness, Biological Sciences, University of Washington
Background:
Kate is Professor of Consciousness Studies in the division of Biological Sciences at the University of Washington. From 2000-2008 she was the Director of the Robinson Center for Young Scholars and Professor of Women Studies at the University of Washington-Seattle. She served as the Assistant Director and Psychologist for the Early Entrance Program at UWS from 1989-2000, and maintained a private psychological practice in Seattle from 1986-2000.
She believes that a new manner of thinking is propelling a revolution in the mind sciences through the study of consciousness. At UW, Kate established a minor in consciousness studies, which she regards as a multidisciplinary field of inquiry in which big questions and bigger mysteries cannot be avoided. Her courses and research consider issues that are relevant to many areas of study, including psychology, biology, neuroscience, physics, and environmental science: What is the mind? How do dreams foster creativity, invention, and expanded awareness? Does consciousness survive physical eath? Do animals and plants have consciousness? How does meditation affect brain functioning and psychological growth? Her goal is to encourage students to become more reflective, compassionate, and self-aware, to make intellectual and personal connections with the material we study, and to achieve a reater sense of meaning and purpose in their lives. Most recently Kate has been investigating the conditions under which people's beliefs about consciousness and reality change and evolve.
Kate has authored Riding the Windhorse: Spiritual Intelligence and the Growth of the Self, The Sound of a Silver Horn: Reclaiming the Heroism in Contemporary Women's Lives, and co-edited Remarkable Women: Perspectives in Female Talent Development. She has published numerous research articles about psychological development and spirituality, early university entrance, and the psychological and social challenges confronting highly intelligent adolescents and adults.
She has supervised numerous undergraduate students' senior theses who received Mary Gates Undergraduate Research awards, Rhodes and Goldwater scholarships, and Dean's Medals. She has also supervised graduate students at the master's and doctoral levels in psychology, nursing, women studies, education, and music. Kate has lectured and consulted with universities, school districts, and organizations throughout the United States, Canada, and Australia about the psychological, social, emotional, and educational needs of intellectually talented children and adults.
Dr. Jayanth Narayanan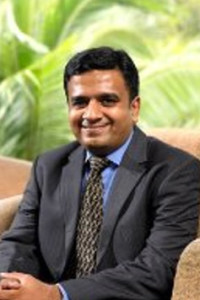 Dr. Jayanth Narayanan
Associate Professor, National University of Singapore Business School
Background:
Jayanth (Jay) Narayanan is an assistant professor in the NUS Business School, and his research focuses on physiological mechanisms in management, the social consequences of mindfulness, and understanding the psychological effects of power and status on people in interactions. He joined the Department of Management & Organization in 2006 with a PhD in organizational behavior from London Business School. His dissertation focused on understanding the psychological effects of power and status on people in interpersonal interactions. Jayanth is also on the editorial board of the Journal of Management Inquiry.